STRATHDON | ABERDEENSHIRE
Tornashean
 No availability in January or February. Weekends may be available in March & November but please enquire
April through to October is a wonderful time of year to be at Tornashean for both scenery, wildlife, trees and the garden –
fishing on the river is included and hopefully the weather will be kind!
A VERY SPECIAL PLACE
Make your holiday extra special at the elegant & charming Edwardian Lodge of Tornashean
The Edwardian lodge of Tornashean, Strathdon is set in a very secluded and tranquil location overlooking the river Don and within its own private valley and beautiful grounds of 70 acres. The house offers very comfortable and spacious accommodation for up 14 people and comprises four large, light and airy double rooms, two twin rooms and a bunk room with four beds. Four of the rooms have en suite bathrooms. There is also a modern and stylish shower room. The house has a large well equipped kitchen with kitchen table. The dining room with an open fire has a table to seat 20 people, large sitting room with a modern wood burning stove, a galleried hall stairs and landing, tv room and snug with a wood burning stove and a billiards room with a full size antique billiards table. The house has a broadband internet connection. There is a very well stocked local Spar shop less than half a mile away. Dogs are welcome – we have a modern insulated dog kennel and run, and a dog proof garden. Dogs are allowed in the kitchen but we kindly ask guests not to let them in the rest of the house
About the Estate
A lovely spacious garden of lawns and flowerbeds, which is secure for both children and dogs, with a beautiful and secluded estate of about 65 acres with the river Don running through the haugh (low lying meadow next to the river), make Tornashean a perfect place for family holidays, family gatherings, celebrations, reunions and wedding parties.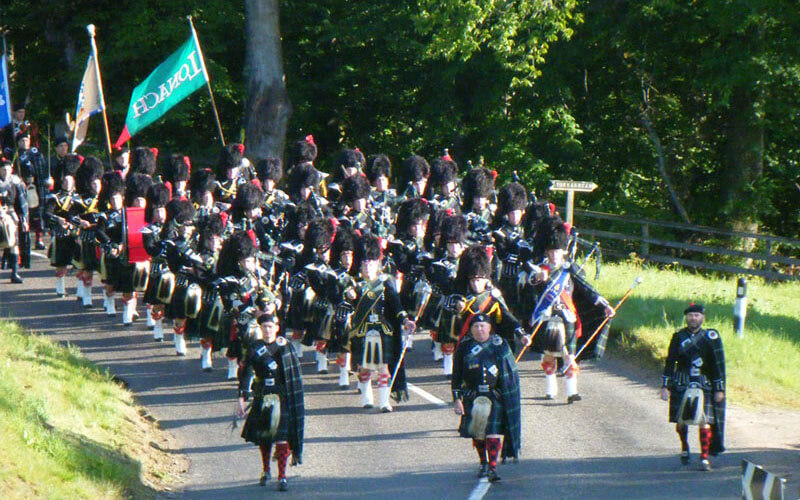 Local Area
Situated in Strathdon which incorporates most of upper Donside, home to the famous Lonach Highlanders. Tornashean is a large family house perfect as a base for exploring the land of rich heritage and history and spectacular landscapes.
Walking in the Cairngorms
Tornashean is an ideal base for walking in the Cairngorms and climbing five of the the six highest mountains (Munros) in Scotland. Braemar (25 miles) and Tomintoul (17 miles) are ideal starting points.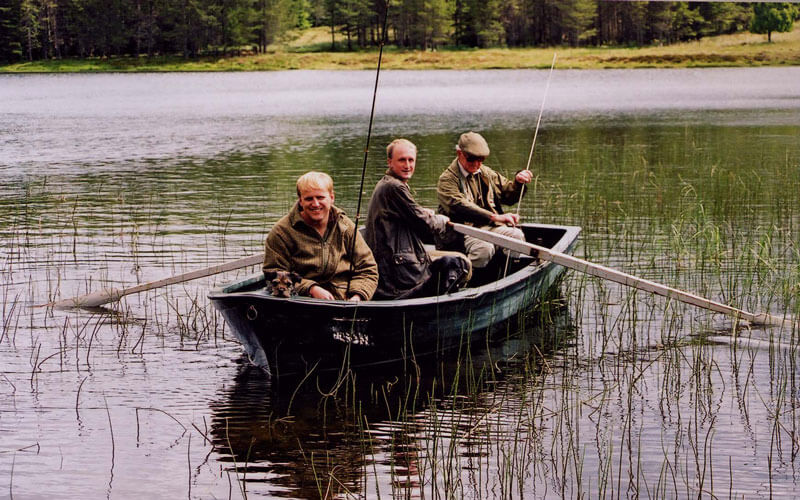 Fly Fishing at Tornashean
Our own beat on the river Don of 1.1 miles of double bank is ideal for fishing for wild brown trout and also salmon later in the season.
Tornashean is also ldeal as a base for fishing on the rivers Dee and Spey. I have good contacts at both Ballindalloch Estate on the Spey and Invercauld Fishings on the Dee as well as Kildrummy fishings further down the Don. Fishing can be organised given plenty of notice and fly fishing tuition is also available if required. All fly fishing is catch and release and we take the conservation of the fish and the river habitat very seriously.
It is lovely having the estate to wander around, & the river is idyllic. The house is very well appointed, we especially enjoyed the billiards table.
Fantastic spot, totally tranquil & relaxing, the sun shone & could not have had a better week!
Tornashean is lovely & peaceful – the best place in the World to unwind & chill out. I had a few good wild brownies on the dry fly, but put them all back. Would definitely like to return & fish some other local rivers for salmon.
I would like to take this opportunity to thank you for allowing us to share the delights of Tornashean. We look forward to returning to the wonderful house & location soon.
GET IT TOUCH
Please get in touch if you have any questions, wish to enquire about availability or to place a booking